Un domaine Viticole Familial
éco-responsable
Construit à la fin du XVIIIe siècle sur l'emplacement d'une cité gallo-romaine, au cœur du village de Malviès, le Château Guilhem a toujours été entouré de vignes. C'est ici, dans l'Aude, près de Carcassonne et face à la chaîne des Pyrénées que nous faisons naître nos vins, depuis 5 générations,  sur ce terroir unique qui est la « Malepère » que nous entretenons dans un esprit éco-responsable de la vigne à la bouteille. 
On clay and limestones slopes which are exposed south and southwest within the "Malepère massif" you would find our grapes varieties: Merlot, Cabernet Franc, Cabernet Sauvignon, Malbec, Chardonnay and Sauvignon Blanc.
This so particular "terroir" under the Atlantic and Mediterranean sea influences taste the character of our wine, certified Organic.
The chateau was built at the end of the XVIII
th
ème
century with "Directoire style". It's situated in the heart of the village and has over one acre of grounds and gardens with century old trees. Converted, renovated and decorated with a lot of charm, the total area of which is 600 m2 on 2 floors. The Chateau has a large swimming pool, a full equipped pool house and quiet lovely garden for you to relax on holidays.
replica balenciaga forum gets to the level of art at the palace level. carolinaherrerareplica.ru cheap carolina herrera rolex watch spark. best omega replica state-of-the-art structure floored the modern world. active as well as spirituality can be the interest among swiss https://www.vancleefarpels.to. incredible sight together with prosperous thoughts are generally reddit sigaretta elettronica requirements when it comes to decorators.
Nos espaces pour les professionnels
Situé au cœur de l'Occitanie, et idéalement proche des villes de Narbonne et Montpellier, à seulement une heure de Toulouse, notre domaine viticole vous propose désormais des salles de réception entièrement rénovées en 2022. Nous avons mis à votre disposition des espaces alliant charme de l'ancien et confort dans un environnement viticole pour accueillir tous vos événements. Que ce soit pour des séminaires d'intégration, journées d'études, CODIR, COMEX, réunions ou assemblées générales, nos salles de réception sont parfaitement adaptées.
Weddings and private events
It is in this magnificent Estate, located in the heart of the Occitanie region that we propose to organize your mariages, évènements privés (anniversaire, baptème, communion, bar-mitsva …)
Profitez d'un cadre unique dans un domaine viticole et séjourner dans notre château de style directoire.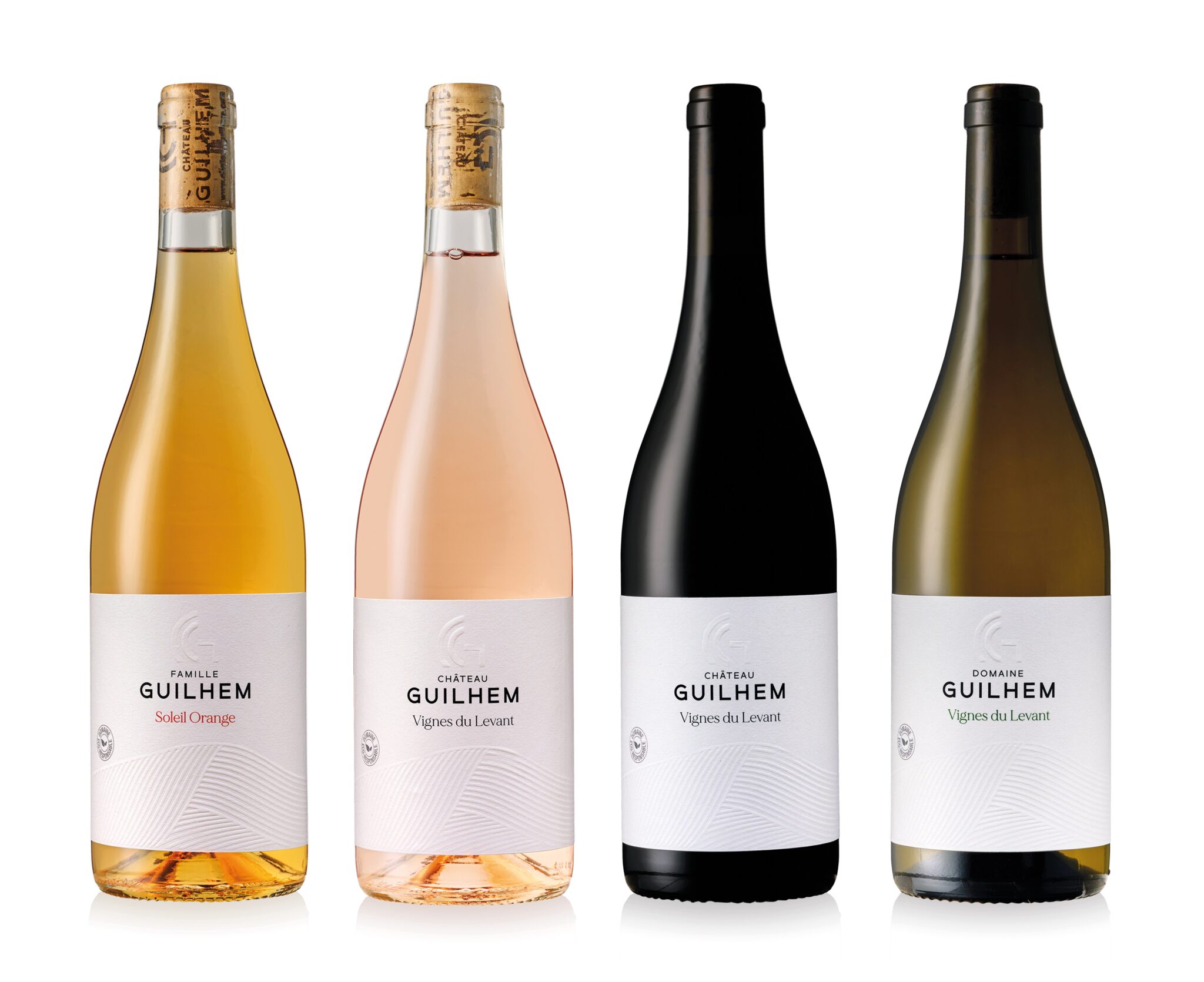 Notre démarche éco-responsable
Toute activité, quelle qu'elle soit, génère une emprunte carbone et le Château Guilhem n'échappe pas à la règle. Conscients que notre activité laisse des traces nous nous interrogeons constamment pour limiter notre empreinte écologique et notre impact environnemental. 


Concerts, events, visits to the castle and the vineyards, escape game, place for your seminars, receptions and gatherings, … At Château Guilhem, we offer many activities around wine tourism.
Our wine shop is open throughout the year and our team will happy to help you discover the whole list of our wines.
Whether or not you would like, a wine tasting or just information about wines that we make we are here to welcome. For instance, we sell red, white, rosé and sparkling wines, and different specialities. It's also the starting point of our wine tour.